This article is a version of one that originally appears in the December edition of VW Camper & Commercial Magazine. Additional photos are by Russell Valentine.
---
An inaugural meeting of a new group of classic commercial VW vans stole a late summer weekend away at one of the most central campsites its organiser could find – Heyford Leys near Bicester (http://oxfordshirecampsite.co.uk/). Chosen to attract as many owners of the mighty VW LT van as geographically possible, the weekend was a gorgeous, warm late summer treat.
Tucked away a little green stretch of field 14 Mk 1 VW LT's trooped in over the weekend. All bar one of these legendary commercial vehicles were self builds – either by their current owners (some had to down tools to make the trip!) and some in-part by previous professional fitter/owners.
Everyone had a story to tell, and it was so lovely to instantly bond over the common denominator – our beloved LT 1's – and tell our stories. Here are some of them.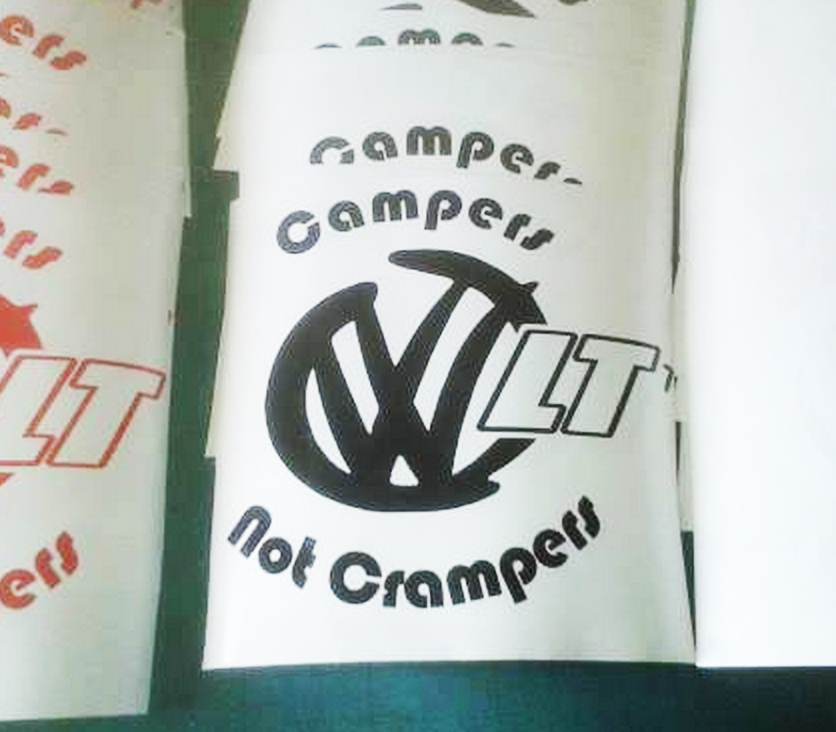 Don't forget that the Mk 1 VW LT hasn't been built since 1996 so all these vans are at least 18 years old. Unlike any of the other series they were commercial vehicles and never really considered by conversion companies (other than Westafalia and Youngs) as panel van conversions. Parts are still thankfully relatively easy to get hold of for now thanks to the historic parts department at Wolfsberg and VW Heritage (or someone 'in the know' like Arek).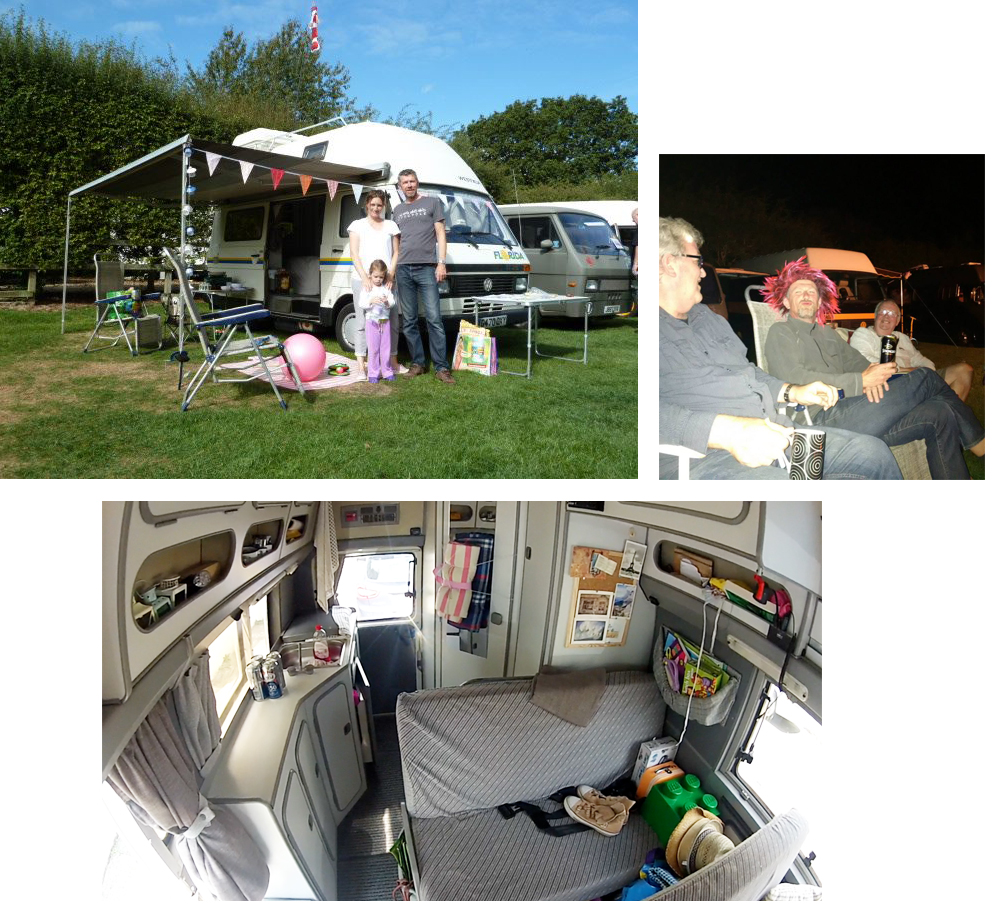 Tim Aldiss, Lucy & Lola (aged 3), and their '89 Westfalia Florida – the only 100% professional conversion. Imported from Germany with 250k on the clock , Tim admits that he has a bit of an LT addiction. Having converted his first '96 LT35 in '04 Tim now loves the look and convenience of the huge cabin inside the legendary Florida conversion.
---
Rupert Davison. The stand-out van in the field, Rupert's dropped and chopped Nelly had 380k on the clock before he swapped in a Rover V8 engine (which has to be heard to be believed!) and added a gull-wing door and custom front and rear end, all himself. In fact only the chassis is original. Sweet wheels are re-drilled from a Range Rover. What a beast.
---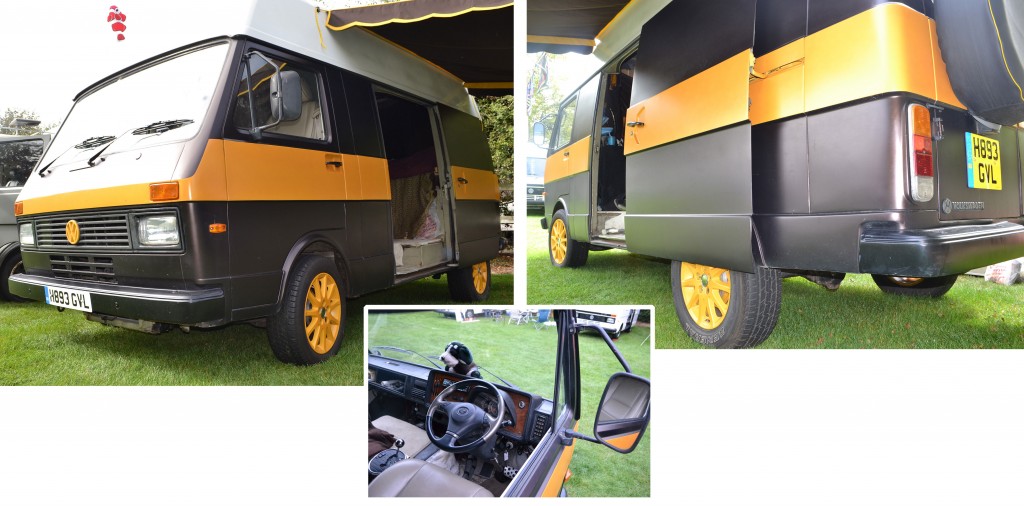 Edwin Peel, and Norwich-based buddy to Rupert, had a 3 litre 220bhp Lexus engine, along with it's tiptronic gearbox, ECU's, seats and steering wheel swapped into his cool looking hot rod that he has owned for 13 years. With a gas conversion on top this van tops 45 mpg and sounds quiet and smooth, especially parked next to Rupert's V8. Gorgeous alloys and matching paint job make this one pretty van.
---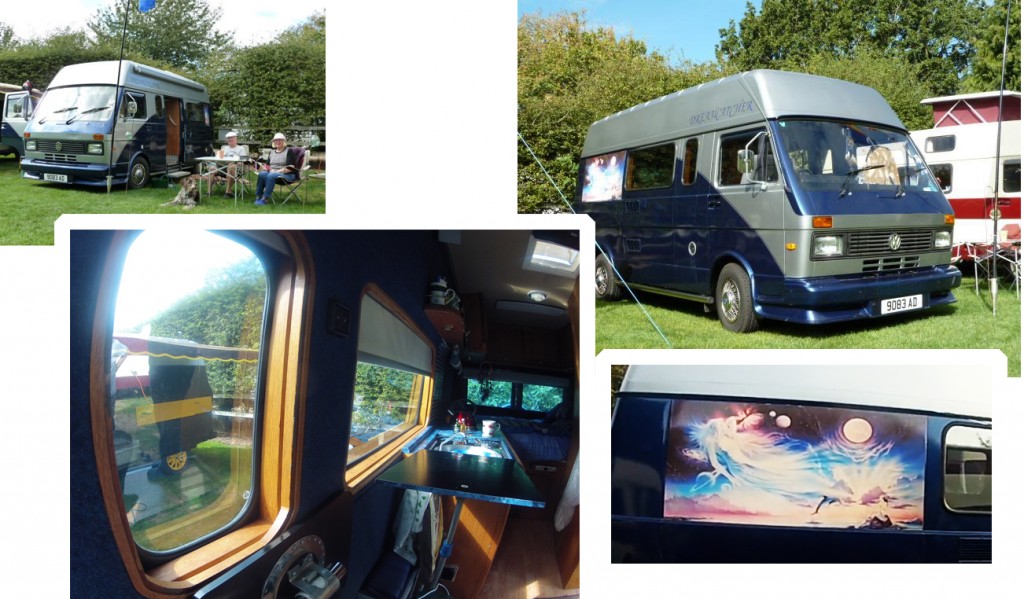 Dave & Andrea Cole. Dreamcatcher Dave has a bit of a reputation in LT1 circles and it's easy to see why from his gorgeous deep blue self build. Dave, a former engineer, turned his skills to both exterior detailing and paintwork (check out the mural on the side) and interior gadgets and mods. His electric blinds make the van feel like a luxury yacht!
---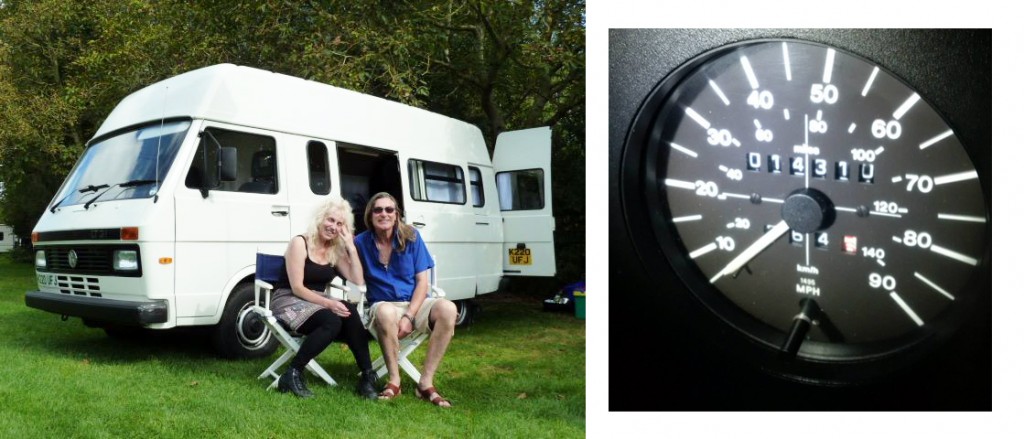 Russell Valentine & Yvonne. Russell's van wins prizes on a number of categories. Firstly the LT he arrived in (one of the 4 he's owned, and 2 he currently owns) only has 14k on the clock. Secondly he paid just £550 for this beauty (and just £350 for his other). Russell also gets brownie points for providing the stilton and crackers!
---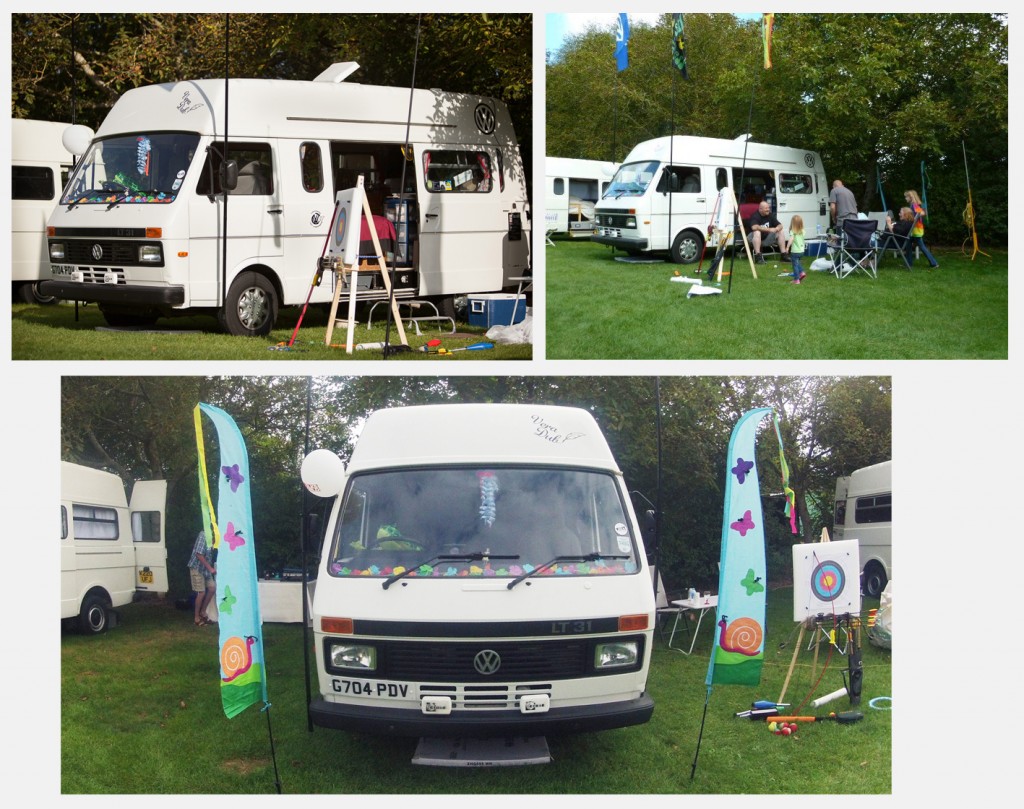 Christine Roberts & Simon. Extending their break and bringing with them a gazebo, a ton of wood and the kitchen sink Chris & Simon are threatening to buy a campsite in Cornwall just to throw the next LT 1 meet! While on site at the weekend we discovered that their van Vera used to be a minibus for the Solent Dolphin charity of which Simon Weston was a patron.
---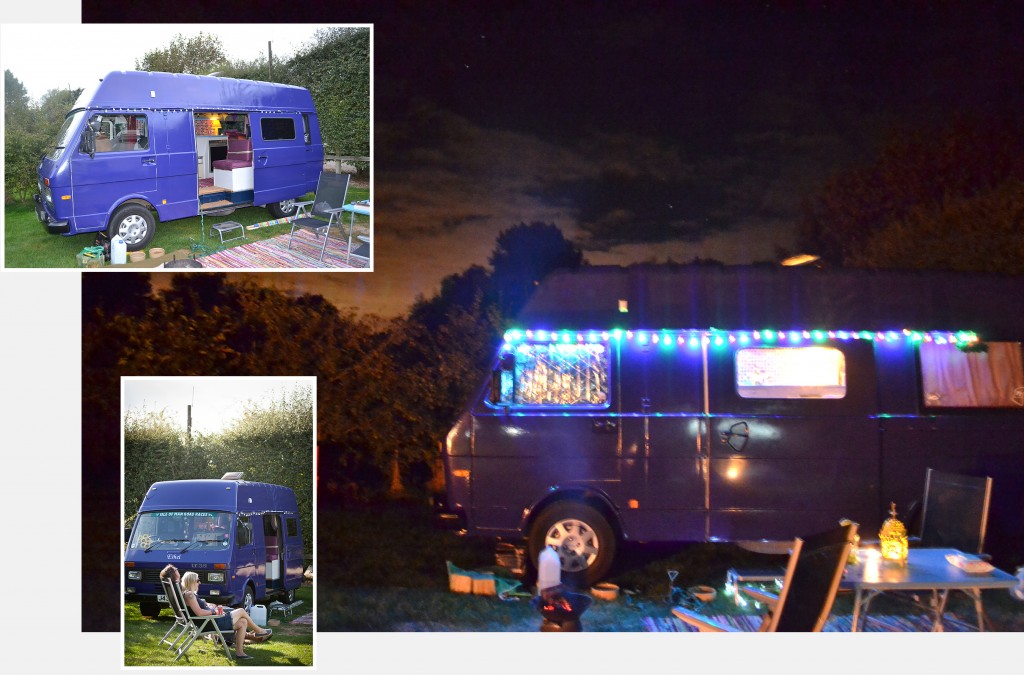 Natasha Steeden & Mat. Ill health forced the decision for Tash & Mat to buy Ethel. Their 720 mile trip this summer has made them determined to double that on a 10 day drive down through Italy to a wedding next Summer. Ethel has a roomy and colourful interior made over by Tash. Good luck on that trip!
---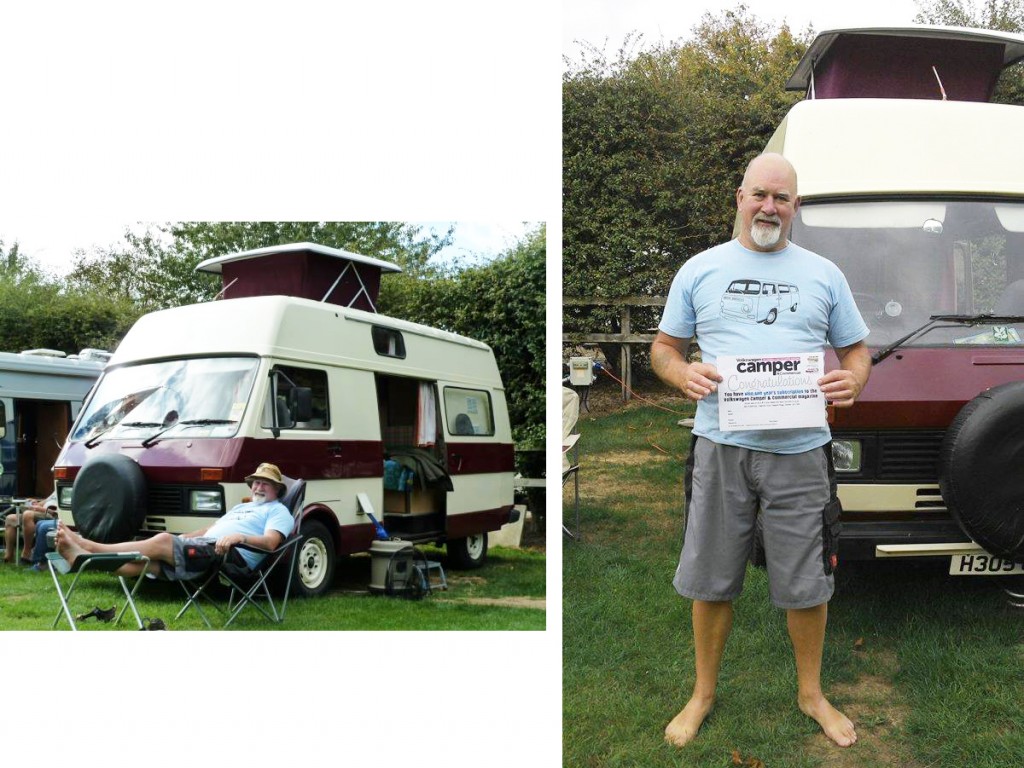 Vic Vandervelden with his '89 custom pop-top with 139k on the clock. Vic won the archery competition (nearest to the bullseye!) and won the years subscription to this fine magazine (thanks Dave!)
---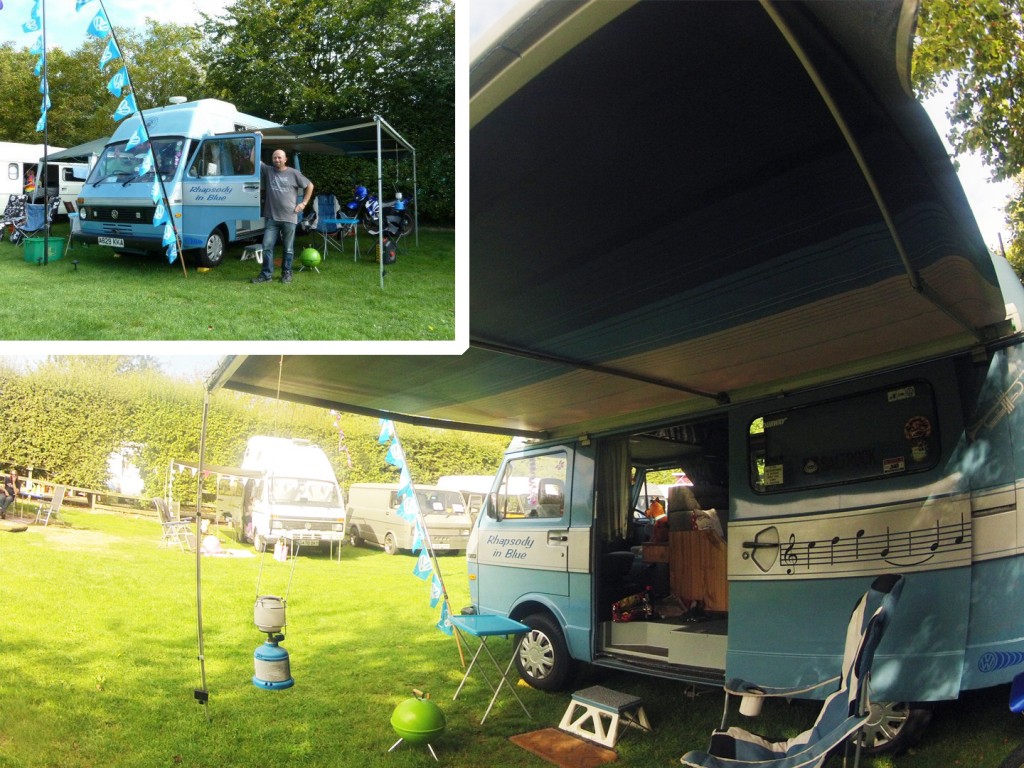 Graham Menzies' beautiful reconditioned '83 is a real head-turner in it's original blue livery.
---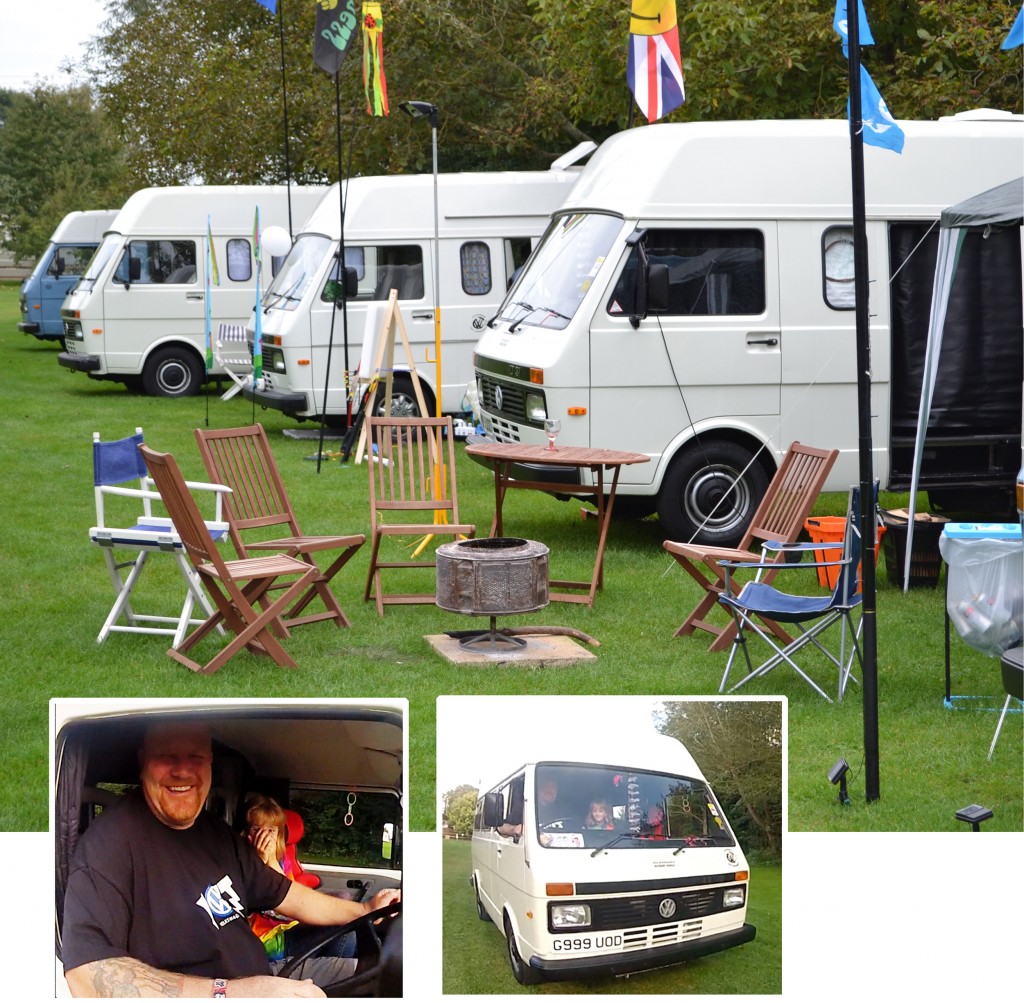 Phil Hassall and daughters Jorja & Mya drove up in convoy with Graham from Tewkesbury.
---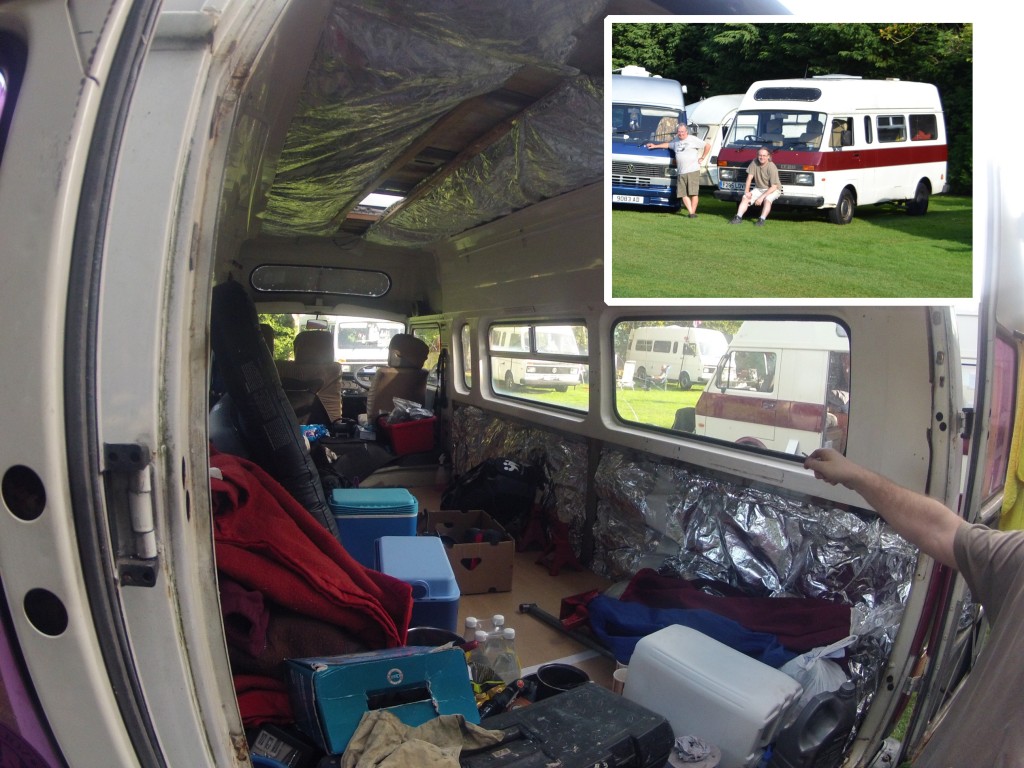 Chris Batey (LTCamper89) toiled hard to get the van into enough of a state to drive down from Northumberland and camp with his family. Turning his skills to welding Chris unfortunately managed to hide some good chassis work, but instead reminded us how capacious the interior of these unladen vans are.
---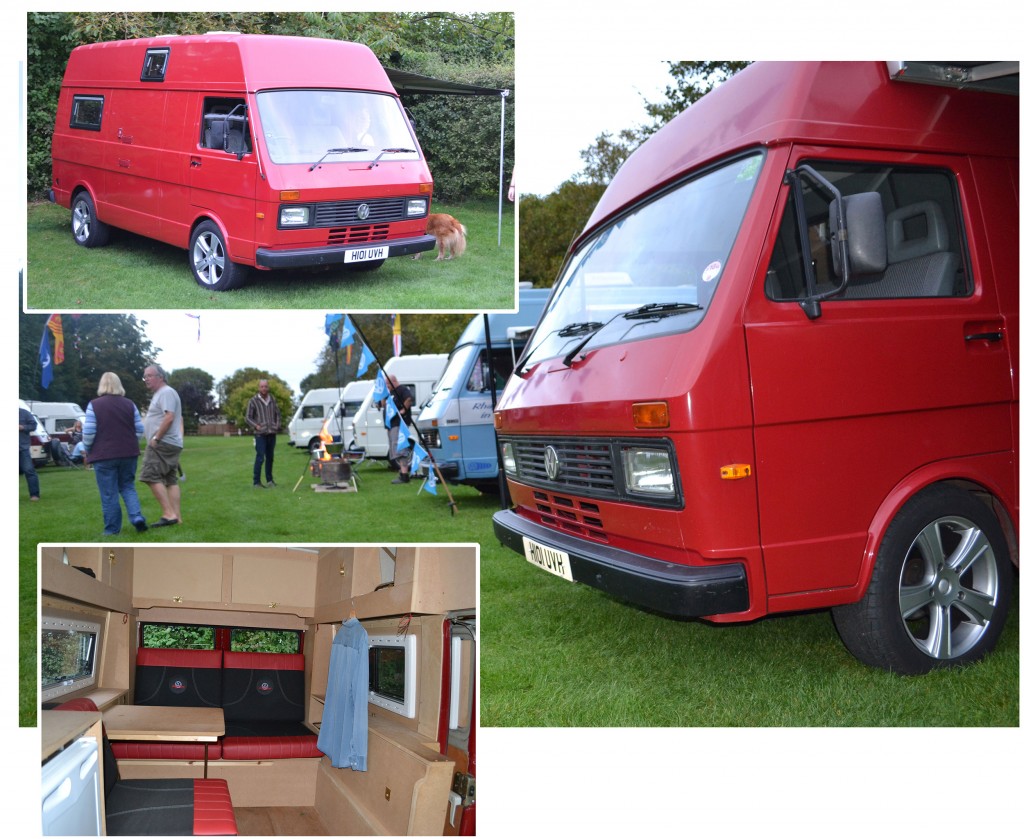 Andy Jones (Karak) arrived Saturday to grace us with one of the best looking LT1's on the road today. With the interior a work in progress we marveled at the fit of those18″ Storm alloys from Projex in Clevedon on stock suspension. He has just 37k on the clock.
---
They may not be the easiest or cheapest to drive and maintain but to many they still represent the best interior space as a ratio to external dimension, and the fact that they have square side walls and are pre-ECU means they are easy to tinker with both from a self-build and a mechanical point of view. They may be a dying breed but they are still collectively well loved for one than just one weekend in a central corner of our green and pleasant land.
Here are some video highlights of the weekend with a few more piccies below: