In association with VOLT (the Facebook VW LT Owners group) here is a list of upcoming events: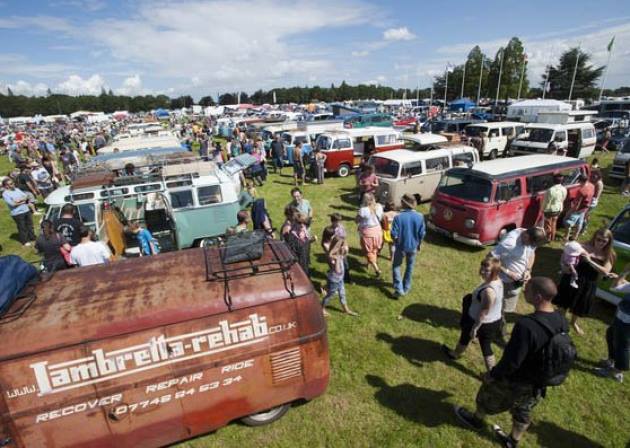 ---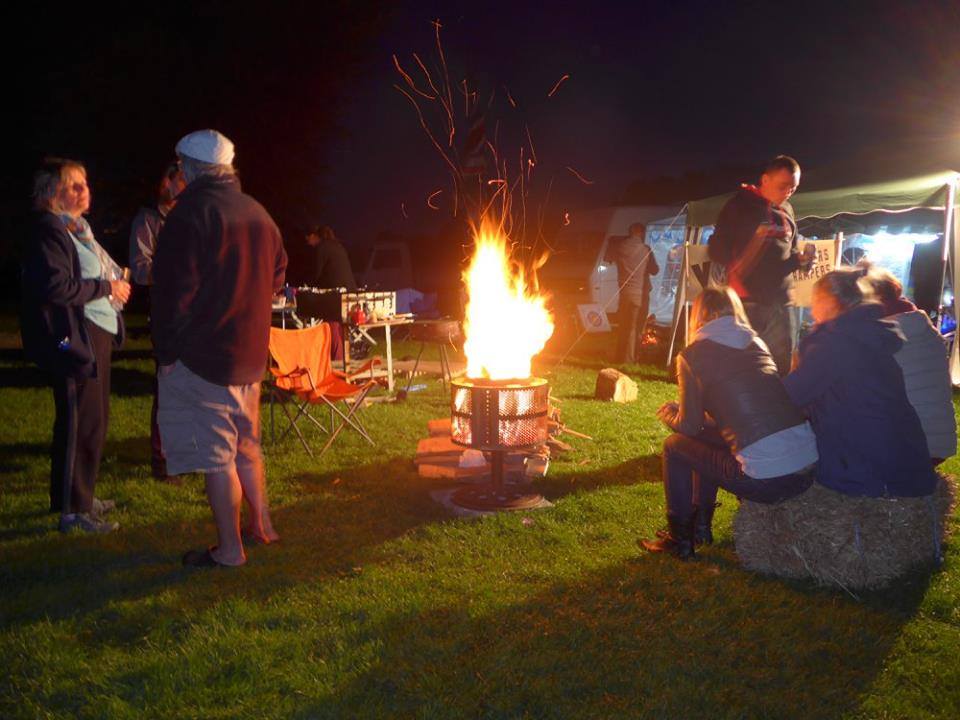 September 30 – October 2
September Sizzle mk 1 VW LT meet up
Lower Lode Inn, Forthampton, GL19 4RE Tewkesbury
Meet for anyone with an LT, Mk1 or 2. Lovely campsite next to the Pub in Forthampton, nr Tewkesbury. Further information to be added but we will have a communal BBQ (BBQ and fuel provided – bring own food) on Saturday evening and a communal cooked breakfast on Sunday morning (food provided). We are negotiating for the hall and bar for use on Saturday evening with 2 hour Northern Soul set by local DJ. Cost for weekend will be approximately £30 per van for 2 nights. Confirmation of cost and further information to follow.
£6 per person per night
https://www.facebook.com/events/1551785598471242/
---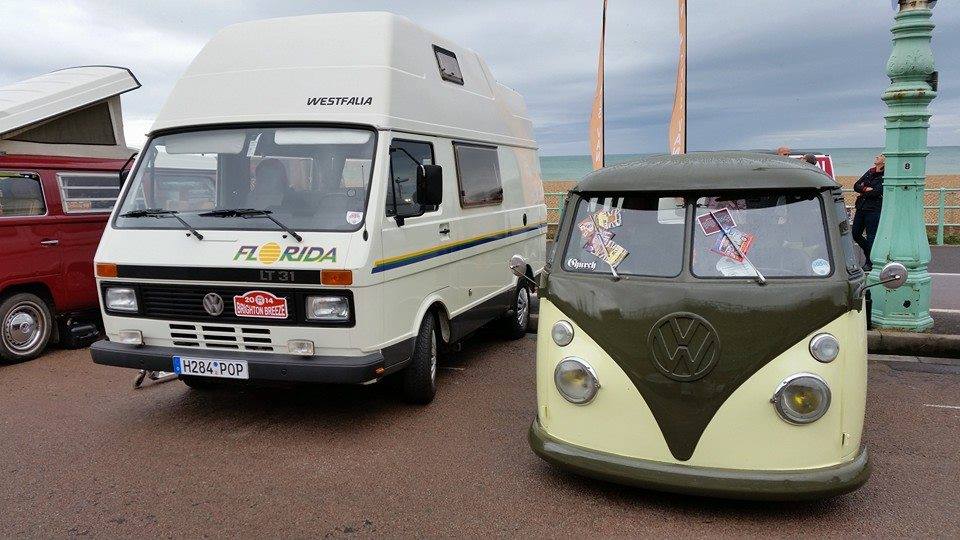 September 30 – October 2
Brighton Breeze
Madeira Drive, Brighton, United Kingdom
No official date yet but likely to be this weekend. Camp overnight in London on Friday before a cruise down en masse to Brighton seafront. Camping available in Brighton Sat night. http://www.brightonbreeze.co.uk/
VOLT group parking
£36
https://www.facebook.com/events/1076934765670900/
---
Archived events:
2016
Thursday, August 4 (weekend of)
Whitenoise VW Festival
Euston Park
IP24 2QW Thetford, Norfolk
Dread zone and Dub pistols confirmed as headline acts!! For more info head to vwwhitenoise.com
VOLT club camping
https://www.facebook.com/events/1080606218648252/
---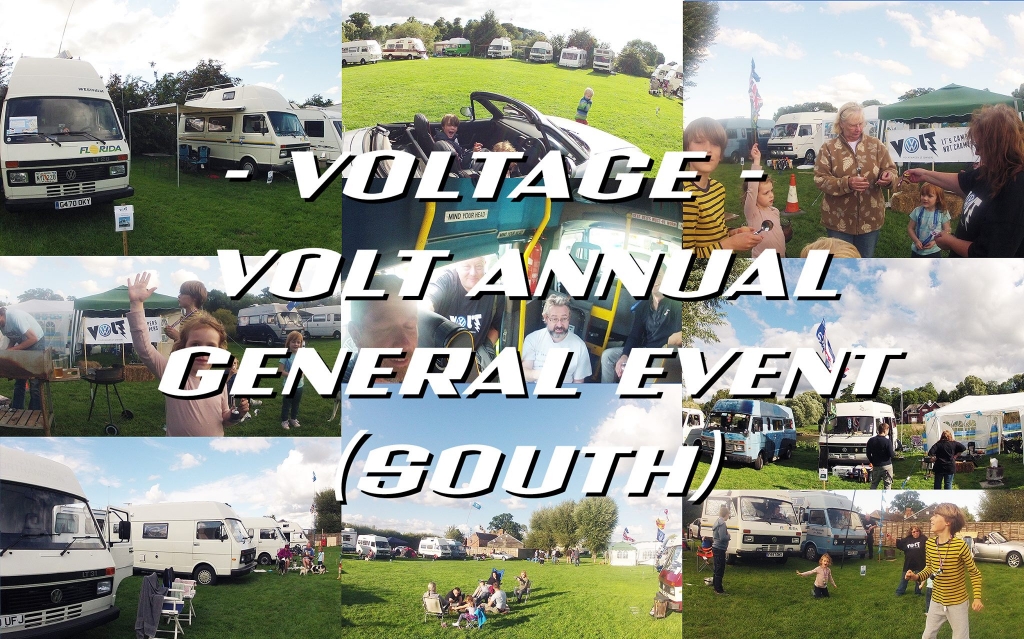 Friday, August 19 (weekend of)
VOLT southern meet
Mellow Farm
Dockenfield, GU10 4HH, Farnham
VW LT meet up – space for all guests in vans, tents or otherwise.
We have a level field just off the main lane which is insured for 100 people (more than enough I imagine!), we also have the use of a chicken shed/barn if we need to/want to do anything indoors.
On-site there are trails & orienteering.
It's a working farm so kids can go see the pigs, cows, turkeys, ducks & sheep.
There's also a kids play area on-site.
There's a river running through the farm. The farmer no longer rents kayaks but you can bring your own boat. We can even fish for fresh water crayfish.
Logs & kindling are available for sale (£5) and fire pits or barbecues available from the farm.
It's just £6 per person per night which I think is an absolute bargain. Please pay for half of your stay in advance via Paypal to voltmerchandise@gmail.com stating the number of poeple attending. Here's the website: http://mellowfarmadventure.co.uk/ …look out for VOLT signs directing you to the camping
£?
https://www.facebook.com/events/1410469762300324/
VW LT 1 Meet – Cannock Chase
Our first winter meet and organised in January by VOLT's Graham Menzies. Come along and join. BRING FIRE WOOD!! Info here: https://www.facebook.com/events/933477463357440/
VW McRoute 67 – Scotland's NC500
Watch this space
2015
VW LT Mk 1 Meet – September Sizzle @ Tewkesbury
Organised by VOLT's Christine & Simon 15 mk 1 LT's spent a late summer weekend in September on the banks of the river Seven. Press article and blog write up pending.
VW Route 67 – John O'Groats to Land's End
VW campers drive from John O'Groats to Land's End for the charity Crisis. Monday 20th July 2015 – Friday 24th July 2015. For the route and further details click here: http://vwroute67.co.uk/the-route/
VW LT Mk 1 Meet – Ed's Field, Flordon, Norfolk
VOLT Member Ed Peel hosts an April meet up on private land near Norwich. An article in VW Camper & Bus magazine covered the meet up. Write up on the blog here: The Flordon Gathering
2014
VW LT Mk 1 Meet – Bicester
Inaugural meet of fans of the classic 'brick' van near Bicester in September. An article in VW Camper & Commercial Magazine covered the meet up. Write up on the blog here: Last of a Dying Breed?