From 1978 to 1996, a total of 3,103 Volkswagen LT based models were produced. These included the LT "M", LT "L 1", LT "L 2", LT "L Distance Wide", LT "L Distance-Wide Gold", LT "H Distance-Wide", LT "H Distance-Wide Gold", LT "S Distance-Wide" and the top-of-the-line LT "Distance-Wide Autovilla".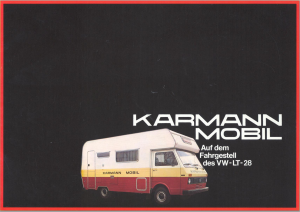 Karmann-Mobil – 1978
A beautiful brochure printed by Karmann, all in color and with 12 pages.
It clearly highlights the quality of the materials and appearance almost home furnishings, outstandingly Germanic … You can appreciate the choices to move all the beds in the front of the vehicle, allowing easy use of the toilet by all, during the night. (download link)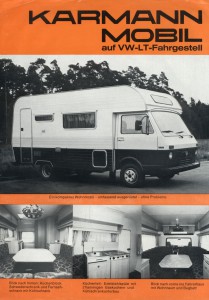 Karmann-Mobil – 1978
The Karmann presents this motorhome on a VW LT very special. The villa sleeps 4, three in the big bed obtainable from the dinette (200 x 190 cm) and a single attic above the cab. Two beds are obtained with the same number of folding beds above the dinette. The entrance is located at the rear right, in front is the shower room, then the kitchen block and finally the dinette placed just behind the cockpit. (link)
Karmann-Mobil Brochure – 1983
This brochure describes the whole production as based on the Volkswagen Karmann LT and Transporter T3. The date is assumed as inside refers to the 2.4 turbo diesel engine that was introduced by Volkswagen in 1983 … After a first part of general descriptions on equipment and fittings, we find useful diagrams illustrating the interior of the three procedures available . As for the LT, the L has the classic layout of the bathroom and the kitchen in the tail and four beds, while ol H2 presents the services at the centre and two sleeping areas as opposed to a total of five seats. (download link)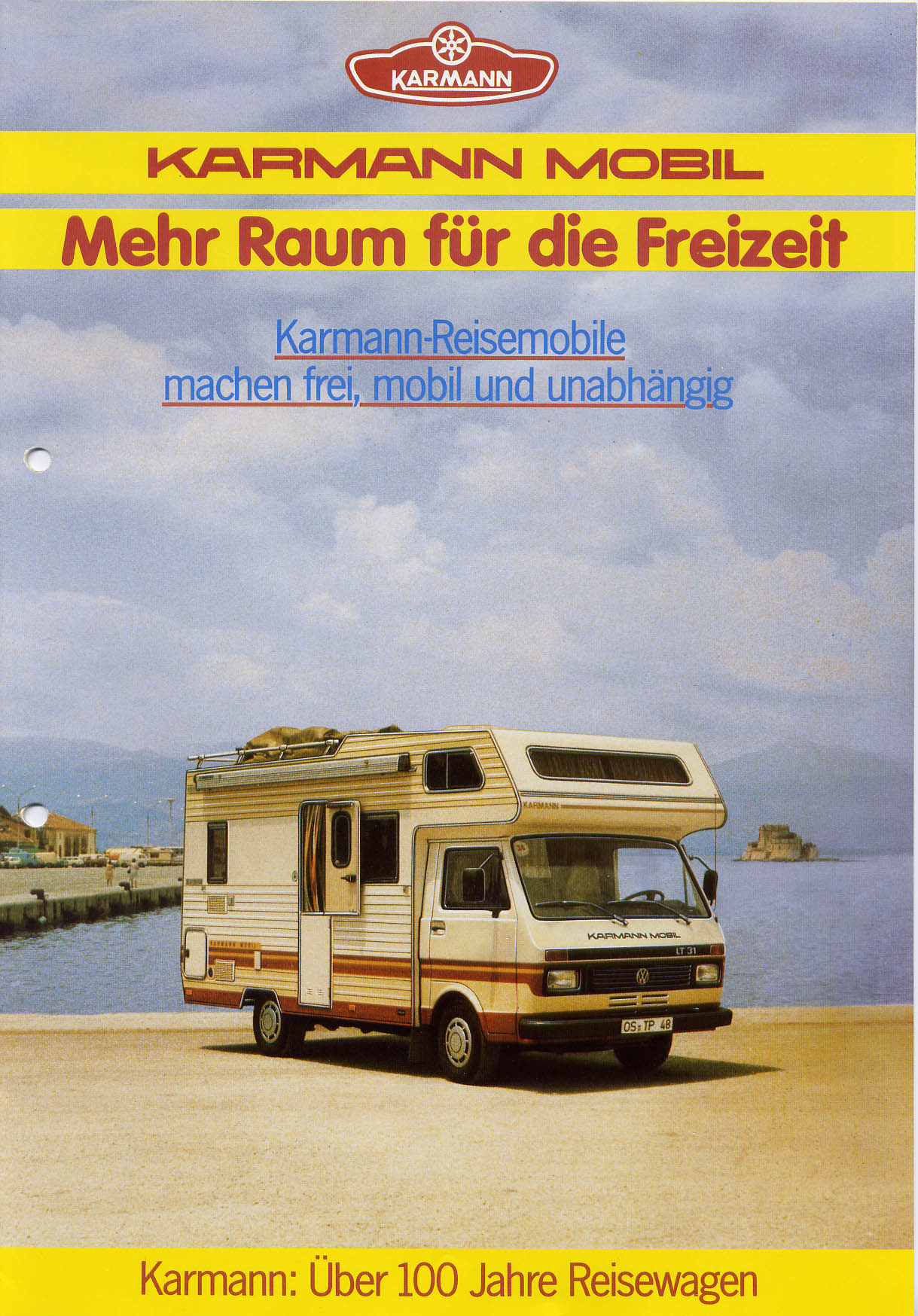 Karmann Mobil Programm – 1987
In this brochure of 12 pages Karmann presents its program for leisure, in particular introducing the Cheetah model based VW T3 which differs only in the kitchen block from the already seen Gipsy.
In the catalog also two versions of the VW LT with four or five beds.The first (modell L) of the two favors the habitability for 4 with a toilet definitely more convenient, the second (modell H2) is definitely suitable for a large family with 5 beds.