Another post worth archiving from Facebook for anyone contemplating upgrading to something much better instead of fixing the existing engine. In this case a
2.5l TDI from an Audi A6.
Shortening the sump will be required unless you port over the original LT sump. New engine mounts will need to be made.
The stock AEL sump pan is too deep.

You will need the loom and ECU and the air flow meter.
The engine mounting/clearance under the pan different between 2wd and 4x4? Is yours a 2wd?
The LT sump has a deep bit & a shallow bit for axle clearance. A Turkish guys took a slice out of the shallow bit to shorten it for 2wd.
For an LT40 4x4 transplant the engine carrier is different between the 4x4 and 2wd stuff.
The Lt 40 4×4 gearbox will mate up no problem.

It's a pretty straight forward transfer using a LT2 the 2.5 Tdi AEL LT2 engine (arguably one of the best diesels VW ever produced... and gearbox two) coupled up to original 4x4 transfer box, obviously you can retain your original box if need be. It can return 35MPG even running 220HP. This video shows a T4 running the above with a VNT 20 turbo, which revs to 5000rpm: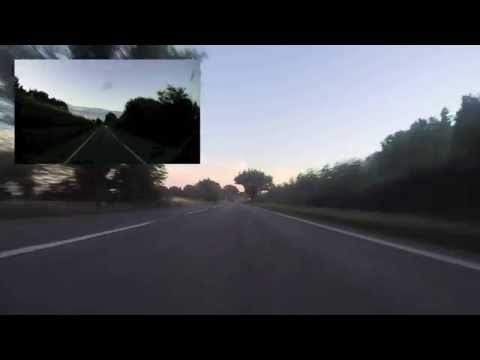 The factory LT2 109BHP runs a VNT 20 turbo as well, that would be far more suited to the LT1 set up. It is vacuum controlled, so all you will need is the LT2 manifold oil return and feeds pipes.
The biggest problem may be the main bearing bolts snapping so suggest running ARP hardware.
Uprated valve springs also a must as it likes to rev and can catch you off guard once tuned.
AEL is wastegate turbo
The LTII turbo manifold will bolt up to an AEL.
The engine in the video is the T4 factory engine (102BHP), the same engine used in the Audi 100, Volvo V70 and LT2 with a variety of sumps, turbos, fuel pumps and manifolds to suit each application.
The LT 2 came in a 102HP option, with wastegate turbo and 109HP with VNT 20. The T4 came in 88 and 102hp with wastegate turbo and 151hp with VNT 20 and a
ll the manifolds are interchangeable. Early Audi 2.5's run doweled con rods, and different Pistons.
The VNT equipped LT and T4 runs lower compression Pistons but that's about the only difference across the range.
The T4 had a 2.4 5 pot diesel engine from 90 to 2000, but the 2.5tdi was OE fit from late 96 to 2003, most european T4s on the road today are 2.5TDis
LT1 6 cyl is a 8 bolt flywheel so use your original flywheel and clutch

Thinking about 'chipping' the engine and/or put nozzles in it... Anything more than stock and it would be best to up rate clutch meaning you may have to have one made up for you which should be fairly simple (in the UK it cost around £350 to have your clutch reworked, up rating your original pressure plate and modifying your stock friction plate to Organic